Spartak to play UNICS for 5th place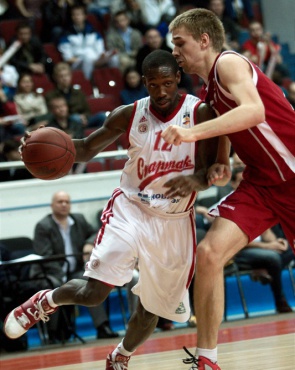 Photo: Roman Yandolin.
7 may 2012
Text: BEKO PBL Press service
The Saint Petersburg team will face UNICS Kazan for 5th place after they beat Krasny Krlya in Game 3 of their semi-final series at home. Spartak survived a late scare to take this vital win.
Yotam Halperin was the player of the night for Spartak with 18 points, 5 rebounds and 5 assists.
Brion Rush scored 25 points and grabbed 6 board for the losing team.