Triumph sank on the bottom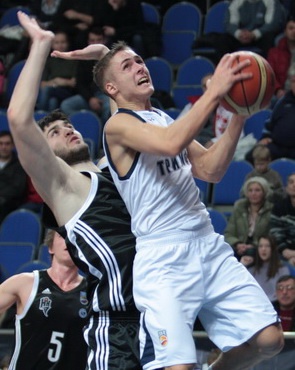 Photo: BC Triumpth Press service.
9 january 2011
Text: PBL Press service
Nizhny Novgorod gained second victory in the PBL Championship on Sunday. NN outscored Triumph 82:69 in the PBL Championship Round 8.
The game was mostly controlled by Nizhny Novgorod except the final quarter, which was lost to Triumph 14:29. But that wasn't enough for the Moscow region to gain the victory. In the three quarters of the game NN gained 28 points advantage.

It was a great shooting match for NN players especially from behind the arc. Yurchik, Baranov and Yakovenko made highest percentage in long-distance throws.

NN took the seventh place in the PBL Championship table and Triumph felt on the bottom.