Victory after two losses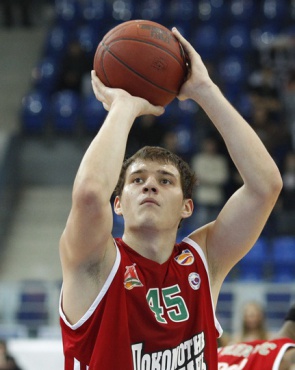 Photo: Boris Teplickiy.
28 october 2012
Text: BEKO PBL Press service
Lokomotiv-Kuban Krasnodar beat away Nizhny Novgorod 61:54 in the regular season of VTB United League, the result of which also goes to the credit of the regular Russian Championship BEKO PBL. It was the first victory Evgeniy Pashutin`s team after two losses in BEKO PBL.
Maxim Sheleketo has made the biggest contribution for Lokomotiv victory with 17 points and 7 rebounds. Filip Videnov scored 13 points.