A perfect result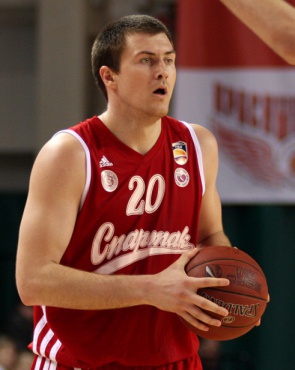 Photo: Igor Gorshkov.
29 october 2012
Text: BEKO PBL Press service
Spartak St.-Petersburg beats Khimki Moscow Region 74:69 in the regular season of VTB United League, the result of which also goes to the credit of the regular Russian Championship BEKO PBL. This is the fourth victory of a St.-Petersburg`s team that has no unbeaten in the BEKO PBL.
Vladimir Dragicevic has made the biggest contribution for Spartak victory with 20 points and 9 rebounds. Kelvin Rivers scored 16 points for Khimki.