First triumph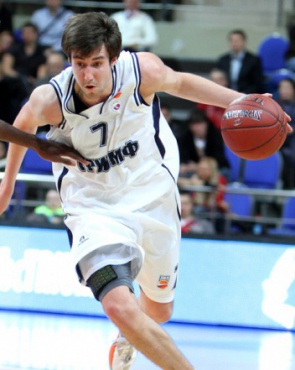 Photo: Anna Astakhova.
2 december 2012
Text: PBL Press service
In a VTB United League game (the result takes into account of PBL championship) BC Enisey on the road scored first PBL victory by defeating BC Triumph. The home team hold well first half but then relaxed and in the very ending suffered a painful defeat. Ex-Triumph player Davon Jefferson made his debut for BC Enisey. Tywain McKee added 18 points in Vasily Karasev's team and Alexey Kotishevsky - 15 points in BC Enisey.