Red-blue triumph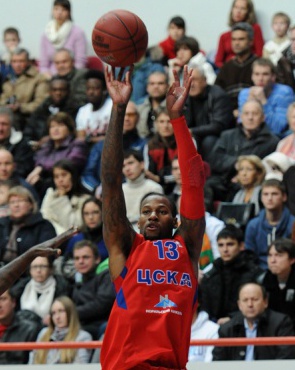 Photo: Alexander Alexandrov.
16 december 2012
Text: PBL Press service
In a VTB United League game (the result takes into account of PBL championship) CSKA Moscow hosted BC Triumph Lyubertsy and scored victory - 80:71. Victor Khryapa added 19 points and 7 rebounds, Nenad Krstic - 16 points and 6 rebounds - in CSKA, Sergey Karasev scored 19 points and grabbed 7 boards, Tasamin Mitchell - 12 points - in BC Lyubertsy Triumph. CSKA Moscow still has no losses in PBL championsip. As for BC Triumph it has 3-5 record now.