Two great seconds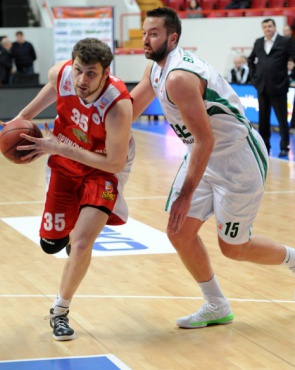 Photo: Alexander Alexandrov.
26 january 2013
Text: PBL Press service
In PBL championship hame UNICS Kazan at home played with Spartak-Primorye and lost at last seconds. The decisive throw of Gillenwater determined the outcome of the game. As a result - third victory of Primorye in PBL. Best scorers: in UNICS - Kaimakoglou (16), Veremeenko (14). In Spartak-Primorye - Gillenwater - 23, Delaney - 17, Zabelin - 15.
UNICS - Spartak-Primorye - 69:70