One shot, one opportunity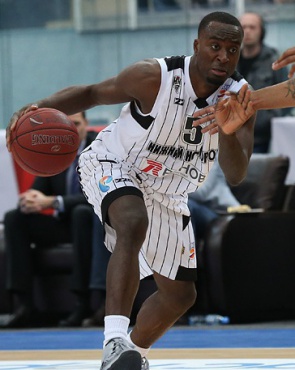 Photo: Grigory Sokolov.
3 february 2013
Text: PBL Press service
In a VTB United League game (the result takes into account of PBL championship) PBC Lokomotiv-Kuban at home faced BC Nizhniy Novgorod. The game was equal and the outcome of the match was decided in its ending. The guest team had great chances to win but Loko was more successful. As a result - a tough victory of Lokomotiv-Kuban. Nick Kalathes scored 22 points and 9 rebounds, Mantas Kalnietis - 12 points and 5 assists. In BC Nizhniy Novgorod Artem Yakovenko tied with 20 points and Dijon Thompson - 17 and 9 rebounds.
For more info about the game please see the following .