Kalnietis's benefit performance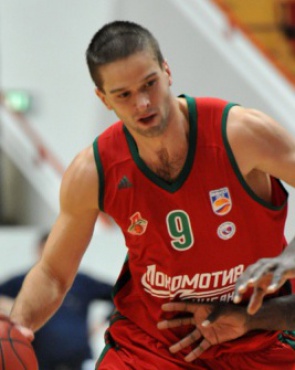 Photo: Alexander Aleksandrov.
10 february 2013
Text: PBL Press service
In a VTB United League game (the result takes into account of PBL championship) BC Enisey Krasnoyarsk at its home court faced PBC Lokomotiv-Kuban Krasnodar and lost - 87:94. Despite the advantage in the first half of the meeting, the home team lost control after a big break and was down by overall 7 points. Great performance by Mantas Kalnietis (35 points, 7 assists and 5 rebounds) allowed Loko to celebrate road triumph. In BC Enisey Jerry Jefferson did his best in 24 points, 5 rebounds and 4 assists.
BC Enisey - PBC lokomotiv-Kuban - .