Approaching champion's title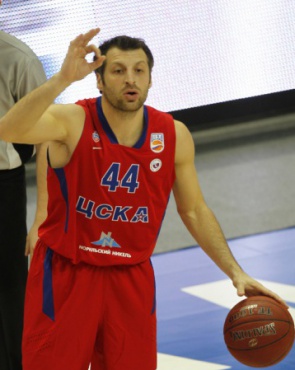 Photo: Mikhail Serbin.
10 march 2013
Text: PBL Press service
In a VTB United League game (the result takes into account of PBL championship) CSKA Moscow hosted PBC Lokomotiv-Kuban and scored a crashing victory - 83:56. Sonny Weems added 17 points in the home team. In Loko Mantas Kalnietis and Nik Calathes scored in 13 points each.
For more info about the game please click on this .