Fourth victory of Vetra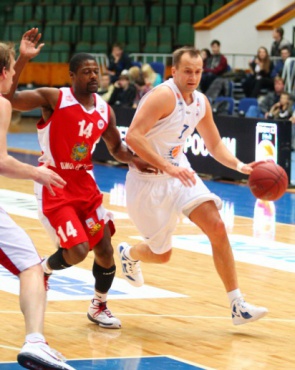 Photo: Roman Yaroslavsky.
17 march 2013
Text: PBL Press service
In a PBL championship game BC Enisey hosted BC Spartak-Primorye from Vladivostok and lost with the score 59:67. Elmedin Kikanovic in Enisey scored 13 points, Chamberlain Oguchi - 14 points and 8 rebounds in the guest team. This victory turned to be fourth for Primorye. Enisey still has only one win in PBL championsip.
March 17, 2013
BC Enisey Krasnoyarsk - BC Spartak-Primorye Vladivostok - 59:67