Hard win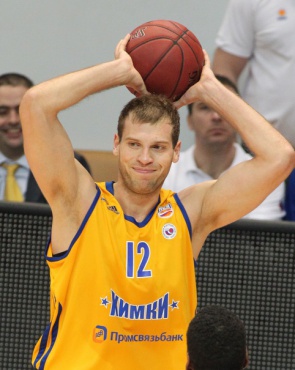 Photo: Evgeny Solodov.
25 march 2013
Text: PBL Press service
In a VTB United League game (the result takes into account of PBL championship) BC Khimki faced BC Krasnye Krylia Samara. The outcome of the meeting was determined at last seconds: Petteri Koponen's incredible triple before 2.7 of the buzzer gave the win for the home team. Kresimir Loncar scored 16 points and 7 rebounds, Petteri Koponen - 16 points and 4 rebounds, Sergey Monya - 14 points and 5 assists. In Krasnye Krylia Chester Simmons added 17 points, Andre Smith succeeded with 15 points and 11 rebounds.
BC Khimki - BC Krasnye Krylia -