Enisey rolled over Lokomotiv-Kuban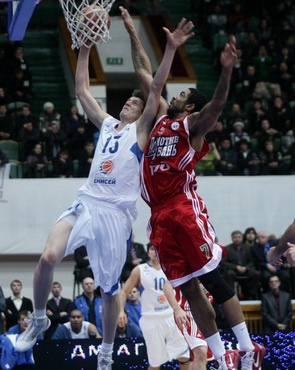 Photo: Alexander Kupriyanov.
12 november 2010
Text: PBL Press Service
Enisey sensationally rolled over Lokomotiv-Kuban in Krasnoyarsk in the PBL Championship.
Enisey Krasnoyarsk sensationally rolled over 87:72 the leader of the PBL Championship Lokomotiv Kuban. Dragan Labovic top-scored for the winners with 16 points and made 8 rebounds, while Lonny Baxter followed him with 14 points and 6 rebounds. Alando Tucker responded with 18 points in the losing effort.
Professional Basketball League.
Enisey - Lokomotiv-Kuban - 87:72 (21:27, 18:17, 26:23, 21:15).