Bremer is not enough for a win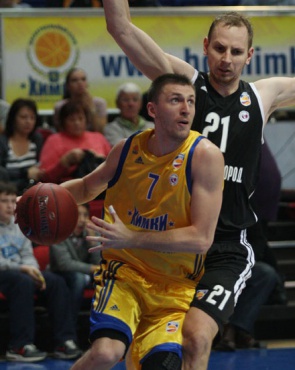 Photo: Evgeny Solodov.
23 october 2011
Text: BEKO PBL Press service
Khimki has recorded its second win in the BEKO PBL following 86:78 victory over Nizhniy Novgorod at home.
Zoran Planinic was the key for the home side with 14 points, 6 asissts, 5 rebounds and 3 blocks. It was Vitaly Fridzon with the biggest amount of points in this game with 19.
Ernest Bremer was shining for the visitors with 21 points and 6 asissts.