Spartak-Primorye thrash Triumph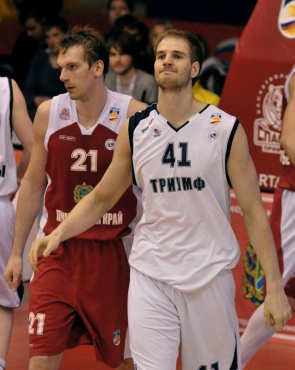 Photo: Igor Guryanov.
22 april 2012
Text: BEKO PBL Press service
Spartak-Primorie set a new margin record (+46) after beating Triumph Lyubertsy in the Russian BEKO PBL Championship. Boris Livanov's team will find out its final palce in the standings after game in Kazan between UNCIS and Lokomotiv-Kuban. Triumph meanwhile is waiting for a rival of 1-4 play-offs semi-final, it will be either CSKA or Khimki.
Victor Uskov has made the biggest contribution for Spartak-Primorye with 16 points. The best player in the guest young team was Ivan Lazarev, who scored 14 points.