Triumph secures 3rd place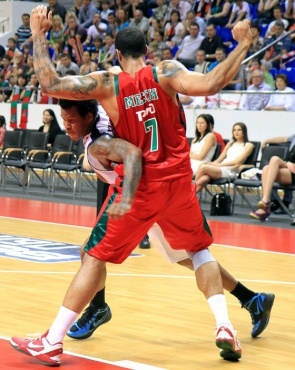 Photo: Sergey Apenkin.
15 april 2012
Text: BEKO PBL Press service
Triumph Moscow REgion has secured 3rd spot in the standings of the BEKO PBL regular season following an impressive 87:69 road win over Lokomotiv-Kuban. The visitors had the lead after first quarter and then only increased their advantage throughout the game.
Davon Jefferson, just like very often, was the MVP of the night with 23 points and 7 boards. Tywain Mc Kee scored 18 for the winners and Viktor Zvarykin added 17.
Ali Traore had 14 points and 5 rebounds in Sunday's losing effort.