CSKA got into first place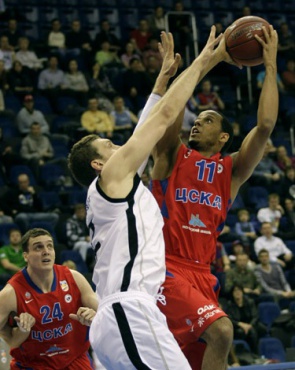 Photo: Mikhail Serbin.
20 april 2012
Text: BEKO PBL Press service
CSKA Moscow outscored Krasnye Krylya Samara by 98:63 in the BEKO PBL Russian Championship and has got into the first place in standings. The Army men will try to stay there after 24th of April, when they face Khimki in the last regular season game. Krasnye Krylya would be in 7th place, if Triumph beats Spartak-Primorie, otherwise they'll be 8th.
Sammy Mejia has made the biggest contribution for CSKA with 20 points and 26 ranking. Dragan Labovic scored 15 points for Samara.