Nizhniy Novgorod finishes the season with loss to Triumph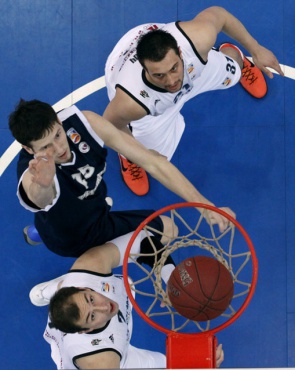 Photo: Grigory Sokolov.
19 april 2012
Text: BEKO PBL Press service
Triumph Lubertsy outscored Nizhniy Novgorod by 83:70 away from home in the BEKO PBL Russian Championship. Nizhniy Novgorod finished the season 2011/2012, but the final Zoran Lukic`s team place in standings will be known after the game in Krasnoyarsk Enisey – Spartak.
Tywain Mc Kee made the biggest contribution for Triumph with 19 points, 8 rebounds, 5 assists and 30 ranking. Primoz Brezec scored 19 points and grabbed 9 rebounds for Nizhniy Novgorod.