The fight continues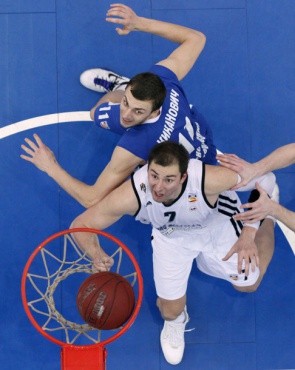 Photo: Grigory Sokolov.
14 april 2012
Text: BEKO PBL Press service
Nizhniy Novgorod outscored Enisey Krasnoyarsk by 99:97 in the BEKO PBL Russian Championship. Both teams stay out of the play-offs but keep fighting for the ninth place in the standings.
Primoz Brezec made the biggest contribution for Nizhniy Novgorod with 20 point, 11 rebounds and 29 ranking. Elmedin Kikanovich scored 23 points for Enisey.