BC Triumph gets first victory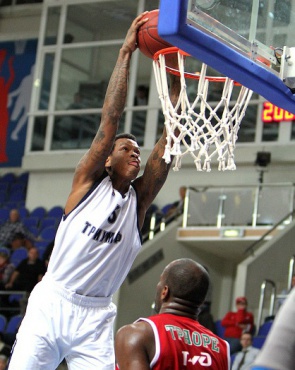 Photo: Anna Astahova.
9 december 2011
Text: BEKO PBL Press service
Triumph Moscow Region outscored Lokomotiv-Kuban Krasnodar in the overtime 89:83 in the BEKO PBL Russian Championship. It's the first victory for Triumph in the BEKO PBL this season.
Davon Jefferson made the biggest contribution for the Lubertsy team's victory with 25 points. Tywain Mc Kee scored 24 for Triumph and Kyle Landry recorded a double-double with 12 points and 11 rebounds. Ali Traore scored 17 points for Lokomotiv-Kunan.