Triumph beats Enisey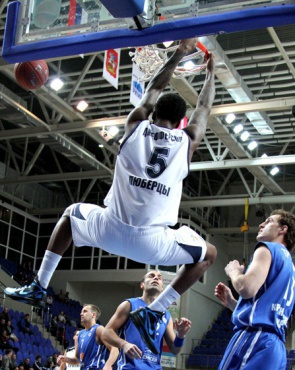 Photo: Anna Astahova.
16 december 2011
Text: BEKO PBL Press service
Triumph Moscow Region outscored Enisey Krasnoyarsk 96:73 in the BEKO PBL Russian Championship.
Davon Jefferson made the biggest contribution for Vasiliy Karasev's team, who took charge of BC Triumph during Vlademaras Chomicius' illness. DJ scored 26 points including 4 dunks. Kyle Landry scored double-double
Tywain Mc Kee scored 21 points, dished 7 assists and grabbed 9 rebounds for Triumph. Marko Marinovic scored 12 points for Enisey.