Krasnye Krylya produces another upset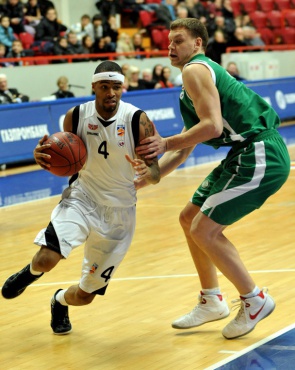 Photo: Aleksandr Aleksandrov.
18 december 2011
Text: BEKO PBL Press service
Krasnye Krylya Samara made another big surprise, this time beating UNICS Kazan in the BEKO PBL Russian Championship on the road.
The most valuable player of the game was Brion Rush with double-double of 21 points and 10 rebounds. Terrell Lyday scored 16 points for UNICS.