Spartak outscored Nizhniy Novgorod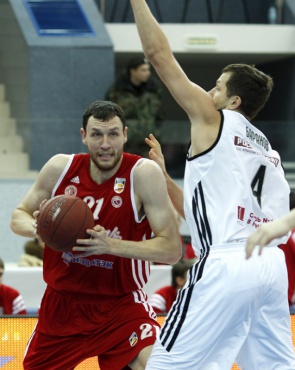 Photo: Boris Teplickiy.
23 december 2011
Text: BEKO PBL Press service
Spartak Saint Petersburg beats Nizhniy Novgorod 77:71 in the BEKO PBL Russian Championship.
Loukas Mavrokefalidis made the biggest contribution for the Jurij Zdovc`s team victory with 22 points, 12 drawn fouls, 6 rebounds, 2 assists and 36 ranking.
Ernest Bremer scored 25 points for Nizhniy Novgorod.