American triumph in Krasnoyarsk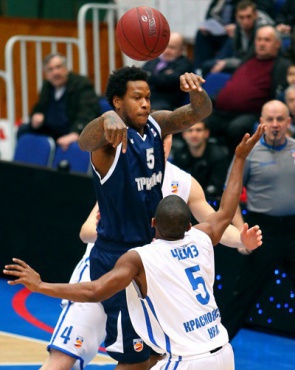 Photo: Roman Yaroslavsky.
6 april 2012
Text: BEKO PBL Press service
Triumph Moscow Region outscored Enisey Krasnoyarsk away from home by 91:73 in the BEKO PBL Russian Championship and has got into the fourth place in standings.
Davon Jefferson made the biggest contribution for Vasiliy Karasev's team with 25 points, 8 rebounds and 35 ranking. Tywain Mc Kee scored 20 points for Triumph.
Brian Chase scored 28 points for Enisey.