Ending 136-day streak without a win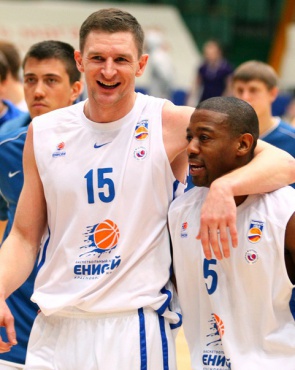 Photo: Roman Yaroslavsky.
2 april 2012
Text: BEKO PBL Press service
Enisey Krasnoyarsk has recorded its second victory in the regular BEKO PBL Russian Championship after 136 days without winning games. Milan Kotaratc`s team outscored Lokomotiv-Kuban Krasnodar by 96:87.
Dusan Sakota has made the biggest contribution for Enisey with 23 points. Jeremiah Massey scored 21 points and grabbed 12 rebounds for Lokomotiv-Kuban.