Spartak-Primorye beats Nizhniy Novgorod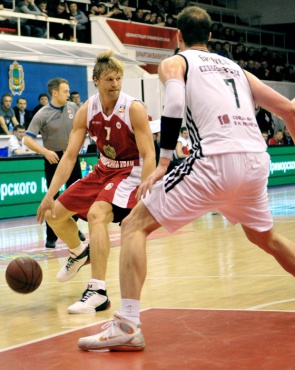 Photo: Igor Guryanov.
5 april 2012
Text: BEKO PBL Press service
Spartak-Primorye Vladivostok outscored Nizhniy Novgorod by 91:80 in the BEKO PBL Russian Championship. Boris Livanov`s team keeps fighting for 1th-4th places play-offs.
Nikolay Padius has made the biggest contribution for Spartak-Primorye with 21 points. Primoz Brezec scored 15 points and grabbed 8 rebounds for Nizhniy Novgorod.