Winner by big margin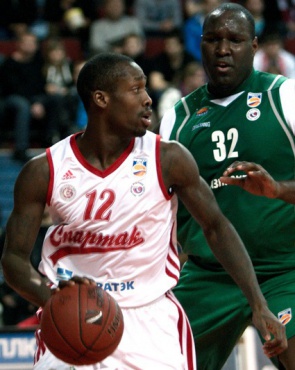 Photo: Roman Yandolin.
1 april 2012
Text: BEKO PBL Press service
Spartak has gained big victory over UNICS Kazan with a 24-point margin. So Jurij Zdovc's team now has advantage over UNCIS in the regular BEKO PBL Russian Championship.
Patrick Beverley has made the biggest contribution for Spartak with 21 points, 6 assists, 6 rebounds and 31 ranking. Artem Yakovenko scored 14 points for UNICS.