UNICS beats Spartak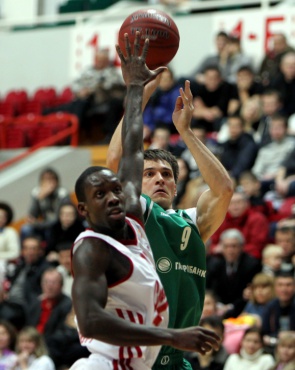 Photo: Roman Kruchinin.
6 january 2012
Text: BEKO PBL Press service
UNICS Kazan outscored Spartak Saint Petersburg 71:59 in the BEKO PBL Russian Championship.
Terrell Lyday made the biggest contribution for Evgeniy Pashutin`s team with 20 points, 6 assists, 5 rebounds and 29 ranking.
Patrick Beverley scored 28 points, dished 6 assists, grabbed 5 rebounds and got 42 points of ranking for Spartak.