UNICS go over .500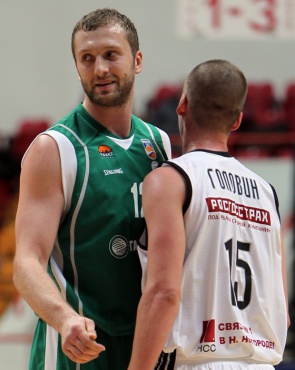 Photo: Roman Kruchinin.
28 january 2012
Text: BEKO PBL Press service
The Kazan side faced few problems against bottom Nizhny Novgorod taking a convincing win 84-66. The game was evenly matched in the first half but after the big break UNICS put the result beyond any doubt.
Henry Domercant, Vladimir Veremeenko and Terell Lyday scored 18 points each to ensure the Euroleague's side victory.
Semen Antonov of NN also had 18 but his effort wasn't enough for his team.