Perfect way to celebrate birthday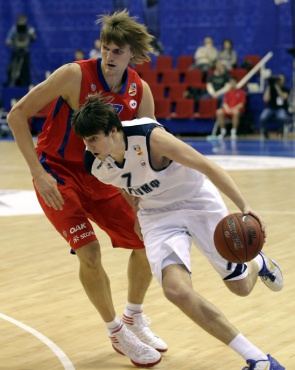 Photo: Mikhail Serbin.
18 february 2012
Text: BEKO PBL Press service
Andrei Kirilneko celebrated his 31st birthday in style having 20 points and 9 rebounds in CSKA's victory over Triumph. The Army Men snapped Triumph's 6-game winning streak, putting result beyond doubt after 3 quarters of the game. CSKA is now 10-1 and tops the standing of the BEKO PBL championship.
Nenad Krstic was a big help for AK and CSKA with 19 points, while Vorontsevich, Gordon and Kaun had 12 points each.
Davon Jefferson came 2 rebounds short of his regular double-double, he had 22 points, includin 5(!) dunks.