UNICS survives late scare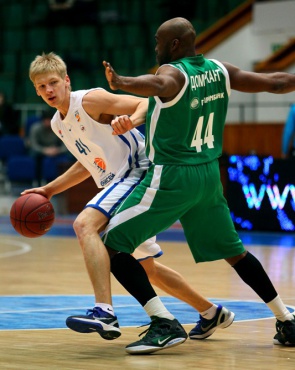 Photo: Roman Yaroslavsky.
18 february 2012
Text: BEKO PBL Press service
UNICS Kazan bounced back form last week's loss to Triumph overcome Enisey away from home. Evgeny Pashutin's men were in control throughout the game but let the lead slip in the final quarter. The home side managed to cut the gap to just one point, but UNICS kept their compousre to get their 5th win of the BEKO PBL championship.
Henry Domercnt and Linn Greer led the visitors with 22 points each. Domercant was key player for his side in the desicive minutes of the game.
Lonny Baxter scored 16 points and grabbed 7 rebounds for Enisey.