Krasnye Krylya beats Spartak-Primorie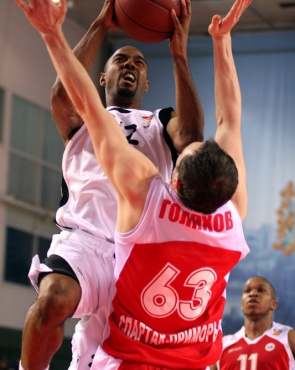 Photo: Igor Gorshkov.
18 february 2012
Text: BEKO PBL Press service
Krasnye Krylya has won both game of the regular season games over Spartak Primorie. The Samara side were in full control after the first half of the Saturday's calsh, but allowed the visitors to cut the gap to 3 points in the third quarter. However, Krylya managed to win this game in the fourth quarter.
Brion Rush led Krasnye Krylya with 18 points and 6 assists. dragan Labovic scored 16 points and grabbed 11 rebounds for the winning side.
Torey Tomas had 13 points for Primorie.