Seventh in a row!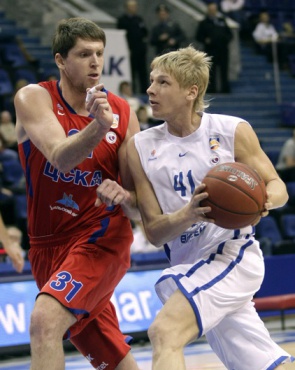 Photo: Mikhail Serbin.
3 march 2012
Text: BEKO PBL Press service
CSKA Moscow left no chance to bottom side Enisey to increase its winning streak to 7 games. The Army Men rested Andrei Kirilenko but still were head and shoulders above their opponents in this game. Enisey were down by 10 after two quarters, but then lost their composure and let CSKA finish them.
Sammy Mejia was the highest scoring player for the home side with 13 points, also adding 6 asissts to his record in this game.
Ilya Syrovatko scored 11 for the visiting side.