Spartak suffers 7th loss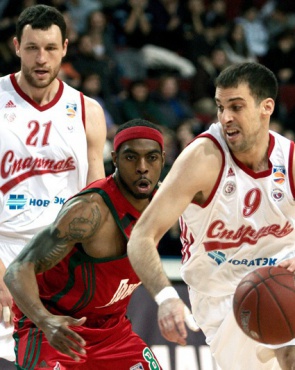 Photo: Roman Yandolin.
3 march 2012
Text: BEKO PBL Press service
Spartak has made its chances to reach the semis of the BEKO PBL Russian championship very slim after losing to Lokomotiv-Kuban at home. The hosts had a big 4-point advantage going into the big break, but looke exhausted after it and let the lead slip. Loko's captain Sergey Bykov took over and brought a vital win to his side.
Bykov scored 16 points in this game, while Jeremiah Massey had the largest index rating in Lokomotiv side with 23, having scored 13 points and contributing with 6 steals and 6 rebounds.
Spartak's Patrick Beverley had 14 points and 6 asissts in 30 mintues on the court, but it didn't help his side.