Kirilenko leads CSKA to victory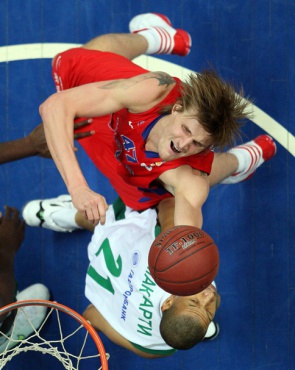 Photo: Roman Kruchinin.
13 march 2012
Text: BEKO PBL Press service
It was only the first quarter when UNICS stayed in touch with their arch-rivals CSKA, the Kazan side won it 21-16. But then the visitors fixed their firm wall defense and took driver's seat. Led by magnificent Andrei Kirilenko CSKA stormed to their 12th victory of the BEKO PBL regular season. UNICS has made 21 turnovers in this game.
Kirilenko eventually had 15 points, 10 rebounds, 4 steals and 3 blocks and index rating of 28. AK received a significant help from Ramunas Siskauskas who had 11 points, 6 boards and 4 steals.
Kelly McCarty also had double-double with 15 points and 10 rebounds.