Lokomotiv-Kuban wins in overtime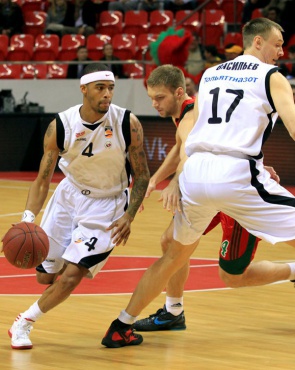 Photo: Sergey Apenkin.
23 march 2012
Text: BEKO PBL Press service
After losing a chance to win the game in the regular time, Lokomotiv-Kuban still got a victory over Krasnye Krylya in overtime 89:85 in the BEKO PBL Russian Championship.
Jeremiah Massey has made double-double with 25 points, 12 rebounds and 33 ranking for Lokomotiv-Kuban. Brion Rush scored 27 points for Krasnye Krylya.