Khimki moves to first place in standings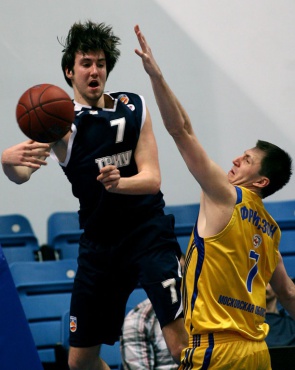 Photo: Evgeniy Solodov.
23 march 2012
Text: BEKO PBL Press service
Khimki beats Triumph in Moscow Region derby by 91:80 in the BEKO PBL Russian Championship. Rimas Kurtinaitis`s team moved to first place and will be there until CSKA gets another win.
Vitaliy Fridzon has made the biggest contribution for Khimki victory with 18 points and 4 assists. Davon Jefferson scored 19 points for Triumph.