The fight has begun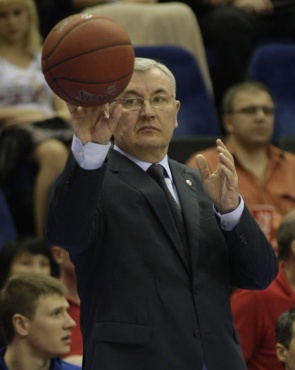 Photo: Mikhail Serbin.
27 april 2012
Text: BEKO PBL Press service
CSKA Moscow outscored Lokomotiv-Kuban Krasnodar by 94:87 in the game 1 of the semi-finals for 1-4 places play-offs BEKO PBL Russian Championship. It was a difficult victory for the Army men, but they proved the're not champions for nothing. The second game will be on April 29 in Krasnodar.
Andrey Kirilenko made the biggest contribution for CSKA with 8 points, 6 assists and 5 rebounds. Kelvin Rivers scored 24 points for Lokomotiv-Kuban.