One step away from 5th finals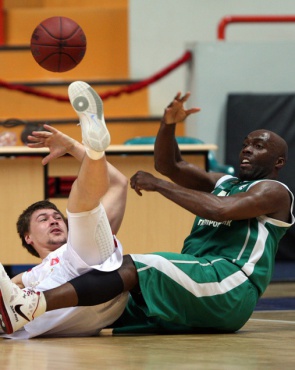 Photo: Roman Kruchinin.
27 april 2012
Text: BEKO PBL Press service
UNIKS Kazan beat Spartak-Primorye Vladivostok 72:62 in the game 1 of the semi-finals for 5-8 places play-offs BEKO PBL Russian Championship. UNICS is one step away from 5th place finals. The second game will be on May 6 in Vladivostok.
Terrell Lyday made the biggest contribution for UNICS with 23 points. Aleksey Golyakhov scored 13 points for Spartak-Primorye.