19th home victory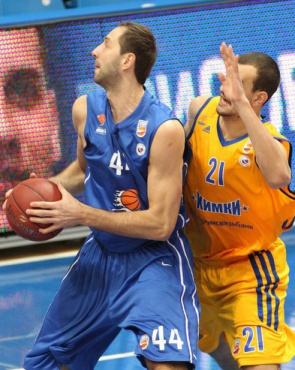 Photo: Evgeny Solodov.
21 january 2013
Text: PBL Press service
Incredible 13-0 run by BC Khimki in the very beginning of the game gave the advantage to the home team and allowed the yellow-blue to score a confident victory that turned to be 19th in a row (at home court). The best scorers of BC Khimki - Fridzon (16 points) and Zhukanenko (14). IN BC Enisey Krivosheev added 16 points and Rizvic - 13 points.
PBL chsmpionship. January 21, 2013. Khimki
BC Khimki - BC Enisey - 102:72 (35:19, 19:22, 20:15, 28:16)