No tiredness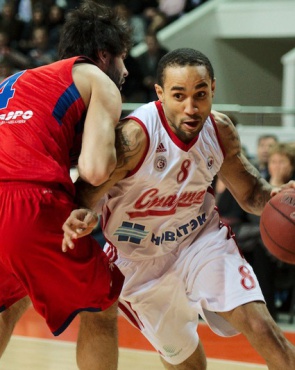 Photo: Roman Yandolin.
27 january 2013
Text: PBL Press service
In PBL championship game Spartak St Petersburg at home played with CSKA Moscow. From the very beginning the guest team took the lead and didn't allow Jure Zdovc's squad to grip initiative. As a result - confident road victory of the Moscow team and first place in PBL standings. In Spartak SPb Mavrokefalidis scored 13 poins, Zavoruev and Carter - 12 points each. In CSKA Krstic added 18 points, Khryapa - 13, Zozulin - 12.