Sokolov's day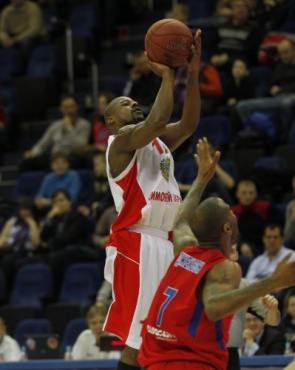 Photo: Mikhail Serbin.
24 february 2013
Text: PBL Press service
In a PBL championship game CSKA Moscow hosted BC Spartak-Primorye. From the start of the meeting the Red Army team took a lead and didn't allow the opponent to create anytning in the offense. Only in the third quarter Vladivostok players tied with CSKA guys in 19:19 but totally it was a crash - 94:55. Dmitry Sokolov performed great with 18 points and Andrey Vorontsevich scored in double figures - 14 points and 10 rebounds. In Spartak-Primorye Alexey Golyakhov added 11 points.
CSKA Moscow - BC Spartak-Primorye - 94:55 (23:10, 29:10, 19:19, 25:16)