What a quarter!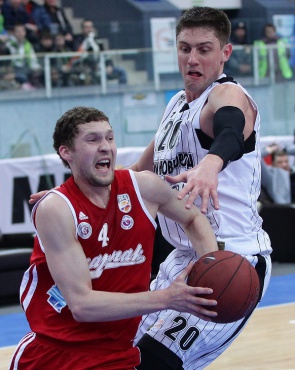 Photo: Grigory Sokolov.
24 february 2013
Text: PBL Press service
In a PBL championship BC Nizhny Novgorod hosted BC Spartak St Petersburg. Till the beginning of the last quarter the fight was equal but the red-white team managed to did its best and score 26 points in 10 minutes that demoralized Nizhny Novgorod (only 7 points). Vladimir Dragicevic succeeded in 26 points and 7 rebounds in a winning team, as for the home one - Artem Yakovenko scored 16 points and 7 rebounds.
BC Nizhny Novgorod - BC Spartak St Petersburg - 68:86 (23:17, 14:23, 24:20, 7:26)