Vivid derby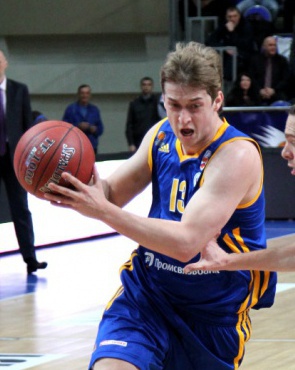 Photo: Anna Astakhova.
25 february 2013
Text: PBL Press service
In a Moscow Region derby BC Triumph Lyubertsy at home faced BC Khimki. The game was equal till the half-time, after big break the home team took a lead but eventually the experience and coolness of BC Khimki players allowed them to score a very important road victory - 82:90. Paul Davis and K.C. Rivesr scored in 19 points each, Vitaly Fridzon added 16 points. In BC Triumph Sergey Karasev scored 16 points, Yuval Naimy - 15 points.
BC Triumph Lyubertsy - BC Khimki Moscow Region - 82:90