Minimal lead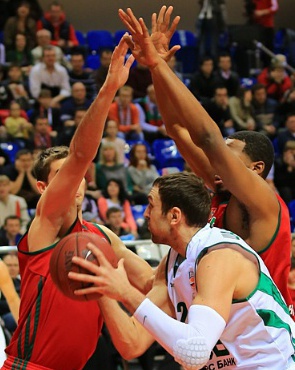 Photo: Sergey Apenkin.
25 february 2013
Text: PBL Press service
In a PBL championship game PBC Lokomotiv-Kuban in Krasnodar faced BC UNICS Kazan. Unproductive figures after first quarter allowed to suggest that it would be a viscous match. Despite smart game of the home team in the first half, after big beak UNICS took a lead and in the very end was more successful despite only 11 points in the last quarter. Eventually Lokomotiv lost to UNICS - 58:59. Maric scored 12 points, Calathes - 11 points and 7 assists. In UNICS Eidson added 11 points.
PBC Lokomotiv-Kuban Krasnodar - UNICS Kazan - 58:59