Shashkov's benefit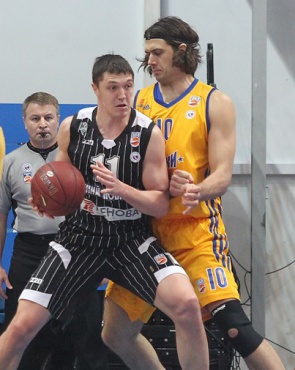 Photo: Evgeny Solodov.
18 march 2013
Text: PBL Press service
In a PBL championship game BC Khimki Moscow Region at its home court faced BC Nizhniy Novgorod and suffered a slashing defeat with the score 82:97. Sergey Monya scored 16 points and 8 rebounds for home team, in the guest squad succeeded Semen Shashkov - 29 points and 10 rebounds.
BC Khimki - BC Nizhniy Novgorod - 82:97