UNICS got on the top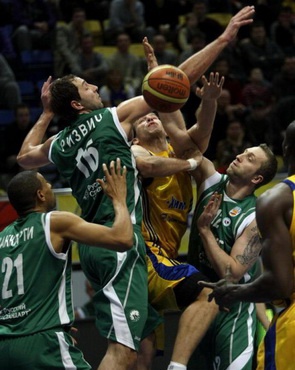 Photo: Sergey Kivrin.
15 january 2011
Text: PBL Press service
UNICS outscored Khimki in the PBL Championship Round 9 on Saturady.
PBL top team - Unics Kazan added another victory to their record. This time they beat sixth ranked Khimki. The guests took control from the first minutes by winning the initial quarter 24:19. But Khimki won second period 17:15. However it was not enough to take a lead and get a victory that evening.

Unics Kazan have an impressive series of six victories in a row. They maintain first place with 7-2 record, which they share with CSKA. Khimky lost third consecutive game. They keep the sixth position with four games lost.