CSKA sank in Enisey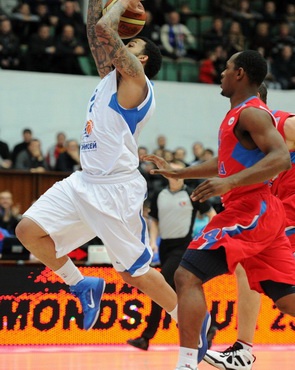 Photo: BC Enisey Press Service.
4 december 2010
Text: PBL Press service
Enisey unexpectedly got a victory 83:65 over CSKA Moscow in the BEKO PBL Championship Game 6 on Saturday.
Russian champions suffered second defeat in the championship, while Enisey gained third victory in a row.

Dragam Labovic top-scored with 20 points and 7 rebounds, while Pavel Sergeev earned 19 points, Marcus Williams – 18 points and 7 rebounds, Lonny Baxter gained 17 points for Enisey.

John Robert Holden gained 19 points, while Andrey Vorontsevic scored 9 points and made 11 rebounds in the losing effort.