Champions win the opener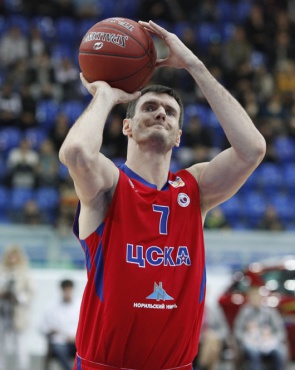 Photo: Boris Teplickiy.
6 october 2011
Text: BEKO PBL Press service
Reigning BEKO PBL champions have won the opening game of the new season, beating Nizhniy Novgorod on their home court.
Lithunian newcomer darius Lavrinovic scored 20 points for the winner, with Andrey Vorontsevich and Aleksey Shved adding 14 points each.
Ernest Bremer scored 14 for Nizhniy Novgorod, but it didn't help his side.