Krylya outscored Nizhniy Novgorod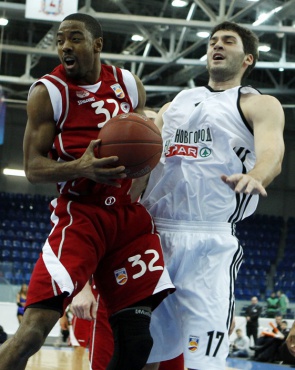 Photo: Boris Teplickiy.
10 december 2011
Text: BEKO PBL Press service
Krasnye Krylya Samara beats Nizhniy Novgorod away 90:85 in the BEKO PBL Russian Championship.
Aaron Miles made the biggest contribution for the Sergey Bazarevich's team with double-double 24 points, 11 assists, 3 rebounds, 2 steals, only 2 misses from 2pt range and 2 misses from free throws, and 44 ranking. Michal Ignerski scored 28 points for Nizhniy Novgorod.